SILENT DISCO HIRE IN NEW YORK
Get ready to party and take your event to the next level with Headphone Disco. Established in 2007, we have helped a wide variety of clients up and down the country plan their silent discos. If you are looking for silent disco hire in the New York area, then look no further as we have a number of packages to offer that will suit your event.
2 Types of Hire Packages Available
We have two different packages available for hire. Choose between our full silent disco hire package that includes DJs, or our headphones-only package which comes with clear instructions on how to set them up during your event.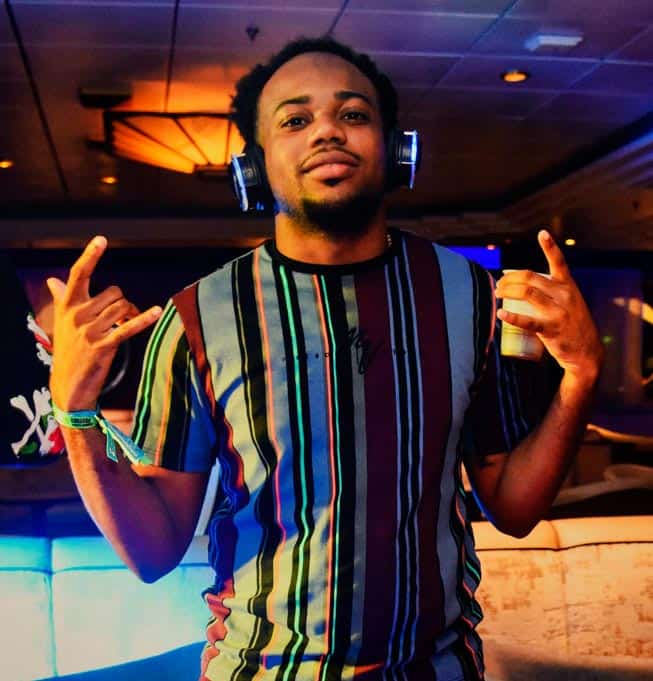 Silent Disco Headphone Hire in New York
Do you have your own DJ covered and just need us to supply the wireless headphones? Absolutely not a problem! If you're able to handle all other aspects of your silent disco, then just headphone hire will be enough. We'll make sure to deliver all tech you will need, including a very detailed guide which explains the setup step-by-step. We do have a 24/7 support number, should you have any questions during the event. At the end, just pack it all up and we'll come and take it away again.
Full Silent Disco Event Hire in New York
If you do not want any headaches on the day, why not let us deal with the setup, including DJ'ing and cleaning-up? Our full hire package covers not only wireless headphone hire, but also our full team that comes to you wherever you need us to be in New York. The team will set up the entire disco to your specifications. This includes sounds, light, décor and more for an amazing audio-visual production.
What's more, our DJs will play different sets simultaneously, so your guests can tune into the broadcast that most strikes their fancy. We'll make sure to cater to different tastes and genres. At the end of the night, we'll pack it all up again.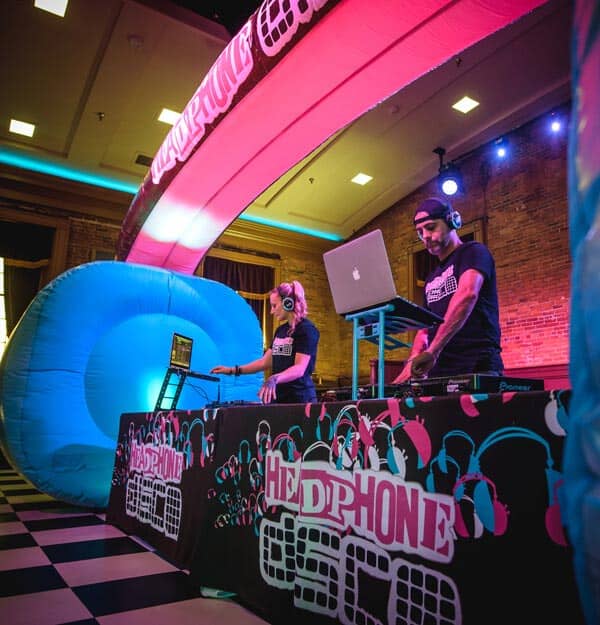 We do cover all kinds of events with Headphone Disco, including birthday parties, student events, festivals, corporate events, and weddings. So, whether the reason for your silent disco, we're confident we can tailor our services to suit your needs and requirements.
Silent Disco Rental Services Across the U.S.
Popular Locations That Love Our Silent Discos:
Tampa

Miami

Santa Barbara

Orlando

Knoxville

Nashville

Phoenix

Buffalo

Des Moines
Book Your Next Silent Disco in New York
Get in touch with us today and let us help you organise an amazing silent disco in New York. Our experienced staff is on hand to help out from start to finish. You can fill in a quote form on our website directly here, or you can get in touch with our team first should you have any questions you'd like answered first.
Helen, Firefly Festival, USA
I've had the pleasure of working with the team from Headphone Disco for the past three years at Firefly.  We consistently appreciate their flexibility in planning and on site operations, as well as their passion for creating a truly memorable experience for our festival attendees. They have been a great partner in developing the experience…
Robbie Thomson, Events Manager, Soul Survivor UK
The show was excellent. Your team were brilliant. Couldn't have asked for better guys and a better atmosphere

Stefan, Wychwood Festival, UK
…this was our 6th year with Headphone Disco providing the late night entertainment on the site and it gets bigger and better each year. Great tunes and a great atmosphere…

Maureen, Uni of Notre Dame, Notre Dame IN
…with this being our second go-around with Headphone Disco this year, we have been nothing but pleased with the event. We look forward to having Headphone Disco back again next year..
Magy, US Red Bull, Reading PA
…the turnout was great, everything ran smoothly and the guests just had the best time…

Christina, Uni of West Florida, Pensacola FL
..working with Headphone Disco is always a good time. The guys are easy to work with and a lot of fun. Not to mention great DJs!…