Silent Disco Rental in San Diego
Silent discos are a unique twist to put onto any party event and are sure to be an experience to remember for anyone.
For years, we have been helping both individuals and company's host awesome, unforgettable events, and we are always looking to provide more. If you are looking to host a silent disco, then look no further; we have several packages ready for you, all of which can be suited to your needs.
2 Types of Hire Packages Available
We understand that when hosting an event, it simply isn't one size fits all, and that's why we offer two different types of packages. But no matter what package you decide upon, we will provide you with any relevant changes or adjustments you need to make your event one to remember.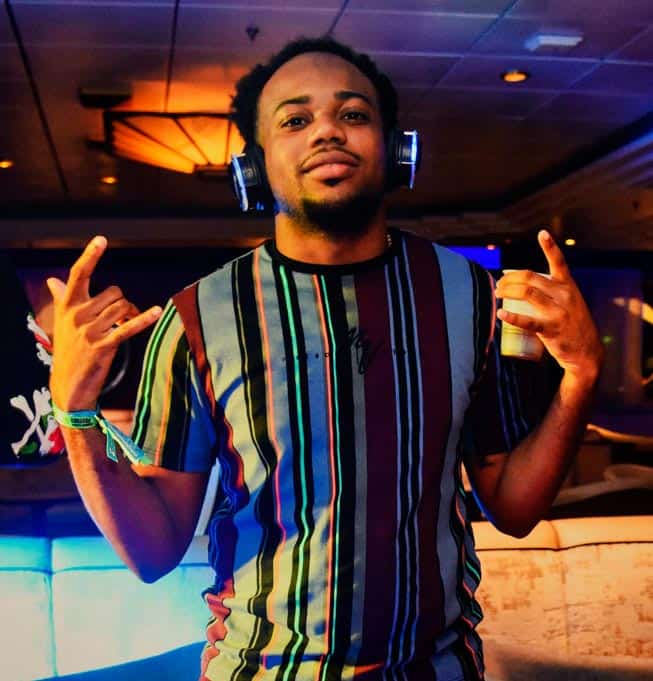 Silent Disco Headphone Rental in San Diego
Maybe you have already checked a lot of the boxes required for your event? If so, you can simply rent our wireless headphones for your event without any extras, with a super simple setup and organisation.
We will send them out to you via courier after deciding on the dedicated number of headphones you wish to rent. We will also send a detailed step-by-step guide explaining both the setup and how to use the three different music channel options.
In the off chance of any issues, our 24/7 technical customer service team are on standby to answer any questions.
Full Silent Disco Event Hire
Our top-of-the-line package is the full rental package which offers you everything you need to host a successful silent disco. We cover everything from headphones, décor, DJ's, you name it. We even supply the headphones to the participants on the day of the event.
This option is great if you have more to worry about on the day of the event or even if you just wish to experience the party yourself. Our staff will handle all the nitty-gritty work that comes with setting up a silent disco so that you don't need to worry.
Package Customisation Options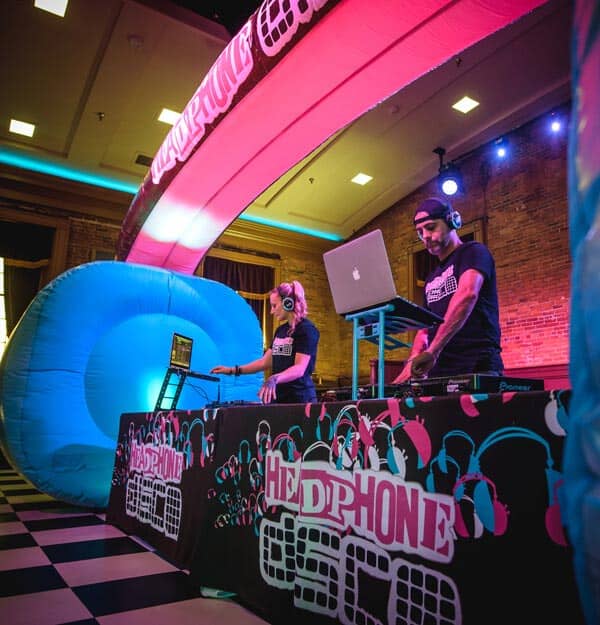 Perhaps you have requirements that aren't fully covered by our standard listed packages? Not to worry.
We are open to any kind of alterations you may need to make your package suited for your event.
Silent Disco Rental Services Across the U.S.
Popular Locations That Love Our Silent Discos:
Tampa

Miami

Santa Barbara

Orlando

Knoxville

Nashville

Phoenix

Buffalo

Des Moines
Book Your Next Silent Disco in San Diego
If we have checked your boxes, it's time to start planning your silent disco party. If you would like to get a quote, you can do so by filling out the form on our website by clicking here.
Do not hesitate to reach out to us by phone, email, or contact form for any further questions or queries.
Helen, Firefly Festival, USA
I've had the pleasure of working with the team from Headphone Disco for the past three years at Firefly.  We consistently appreciate their flexibility in planning and on site operations, as well as their passion for creating a truly memorable experience for our festival attendees. They have been a great partner in developing the experience…
Robbie Thomson, Events Manager, Soul Survivor UK
The show was excellent. Your team were brilliant. Couldn't have asked for better guys and a better atmosphere

Stefan, Wychwood Festival, UK
…this was our 6th year with Headphone Disco providing the late night entertainment on the site and it gets bigger and better each year. Great tunes and a great atmosphere…

Maureen, Uni of Notre Dame, Notre Dame IN
…with this being our second go-around with Headphone Disco this year, we have been nothing but pleased with the event. We look forward to having Headphone Disco back again next year..
Magy, US Red Bull, Reading PA
…the turnout was great, everything ran smoothly and the guests just had the best time…

Christina, Uni of West Florida, Pensacola FL
..working with Headphone Disco is always a good time. The guys are easy to work with and a lot of fun. Not to mention great DJs!…